McDonald's® restaurants offer year-round donations for children in the care of "Mamų unija"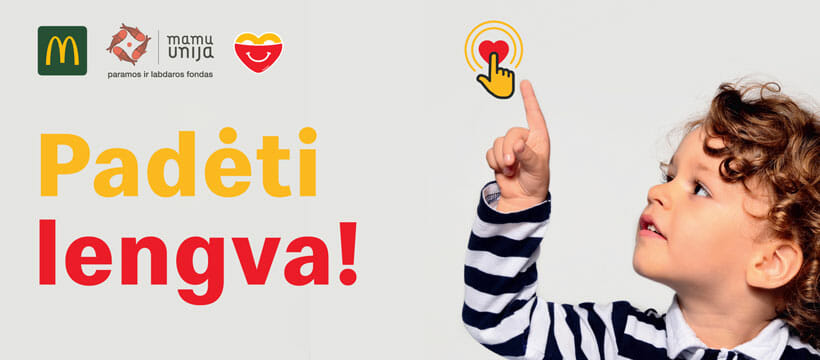 Since 2001, the McDonald's chain of quick-service restaurants in Lithuania has been implementing the "McHappy Day" charity initiative, inviting people to help various charities and relief funds. For several years now, McDonald's® has been inviting its visitors to contribute to the "Mamų unija" – donations make a difference and make a difference.
From now on, all McDonald's® restaurant guests in Lithuania can donate all year round – at the cash register, at the self-service kiosk or by ordering at McDrive™ – to help the "Mamų unija" charity and support the children's treatment, support children in hospitals and their parents, and to continue the hard work of making a difference in the society. You can choose the amount of your donation – EUR 0.25, EUR 0.5 or EUR 1.