Chicago Mothers Foundation "Vilties aitvarai"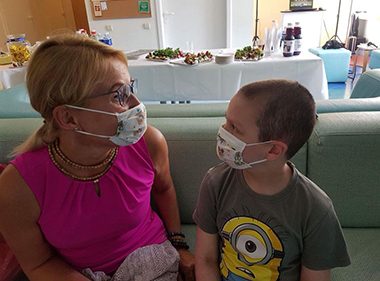 The Chicago community sent us a parcel with colourful toothbrushes, thermometers disguised as cute animals, summery water-bottles and vitally important face masks. Thank you for your daily care and continuous support to our children and families. We believe your assistance helps them recover more quickly and safely!
Despite many differences and thousands of miles between us, we managed to meet and to get to know each other. We are here to create the world where our children, whatever their nationality, feel safe and protected. We are very grateful for a special charity event "Vilties vartai", organised in Chicago for a second time in a row. The funds collected during the first event were used to buy a parcel of land to build the Family Home, and USD 60 thousand collected during the second event will be used to install a library and a playroom for the Family Home which is soon to be finished and to buy equipment for a palliative care room. Your friendship and tireless work for our children can create true miracles.
Gallery