New support method via MoQ mobile payments app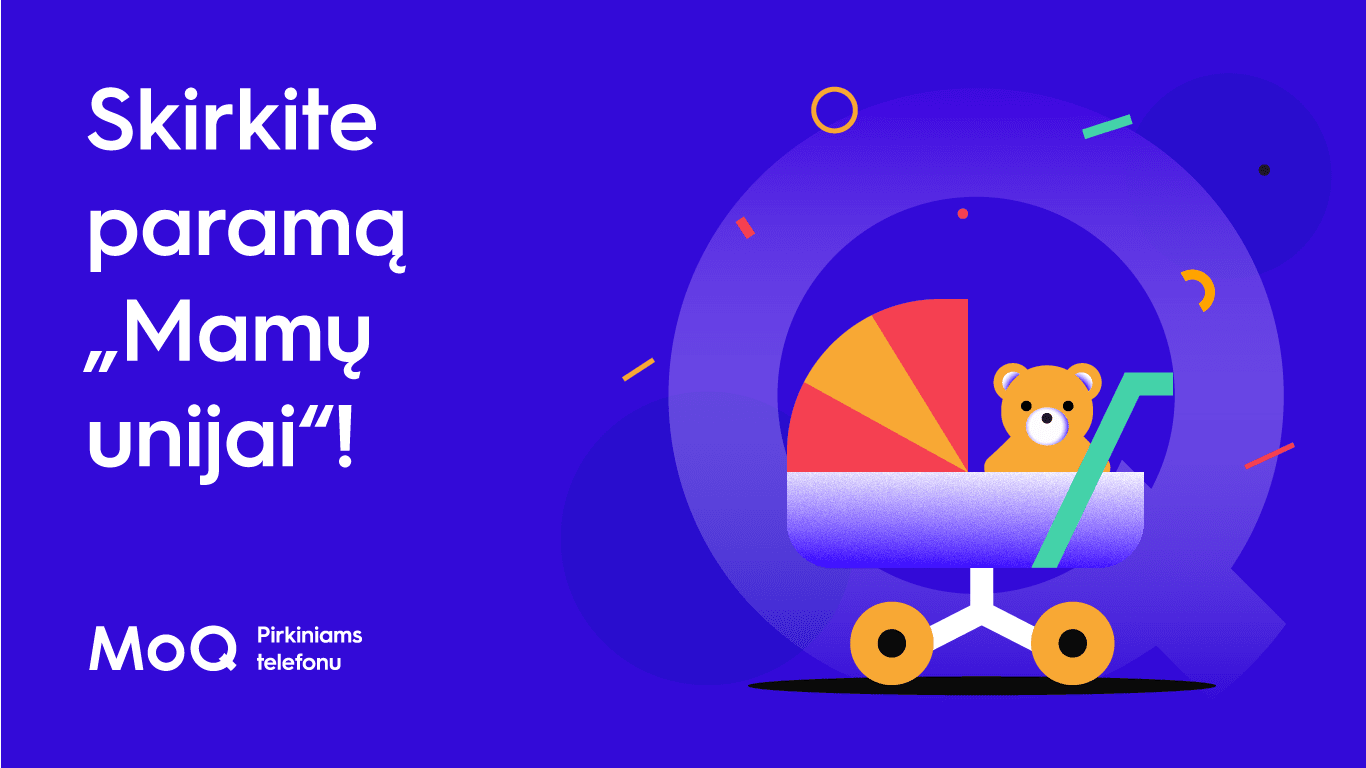 Try our new support method with a mobile payments app MoQ. You can transfer 2 or 5 euros. How does it work?
If you don't have the MoQ app, you can download it free of charge from the app stores Google Play and App Store.
By clicking the button, you will be directed to Paysera, where you will be able to choose the method of donation through your bank, credit card and other means.
Choose the most convenient donation method for you: Global Giving donation system (Give now button) or Paypal payment system (Paypal button).
Support and Charity Foundation "Mamų unija"
Company code 302288579
Swedbank, AB branch in Lithuania
Bank code 73000
Account No. LT 77 7300 0101 4079 5625
SWIFT code HABALT22