A nine-year-old boy refuses to give up after learning a cruel diagnosis: I am too young to die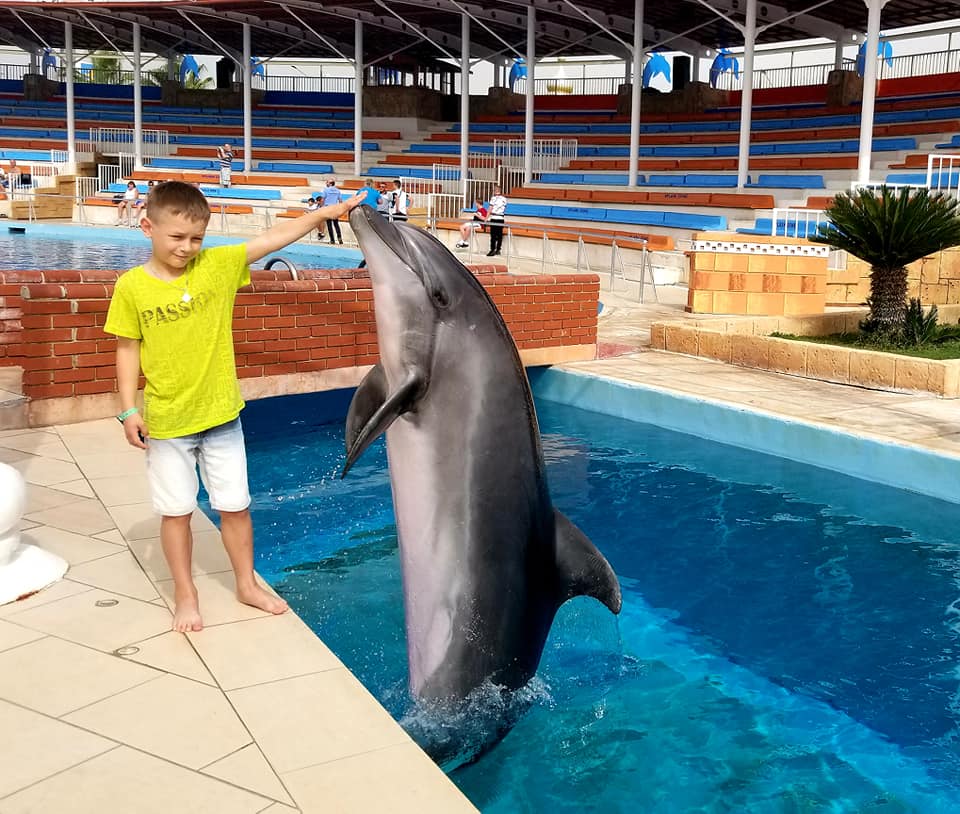 When Nedas was four, he lost his mum to aggressive breast cancer. She had been battling the disease for two years. Nedas' dad said that the loss of his wife was the first shock to their family, and the second one followed later, when his son fell ill and was diagnosed with leukaemia, awaiting long treatment process. "It all started with his mum's illness. He knew his mum's situation, we discussed it a lot while spending days in a hospital with his mum or just the two of us. I tried to keep him strong and I believe that being aware of the facts helped him a great deal. We used to discuss everything that was happening, why his mum was getting weaker, why she died and why she wouldn't want for Nedas to be sad. After his mum died this disease to Nedas became the equivalent of death", – recalls Henrikas. After his wife died Henrikas had to do everything to keep life going. He had to learn many things he never had to do before because his wife used to take care of them.
"When Nedas contracted pneumonia after his mum died, I had no idea what to do, moreover, when the doctor asked me my son's nursery name, I could not recall it. Such things used to be my late wife's responsibility. I didn't even know which nursery my son attends!", Henrikas repeats with sadness but continues our conversation: "I learned to do many things I never had to do before, and I think we managed pretty well. I was trying very hard to ensure that Nedas has everything he needs. After several years my son met a new friend and I met a new woman. We had a little daughter.
Just when life seemed to be back on its tracks, we learned about Nedas' diagnosis. It happened after our last trip. Nedas had high fever, felt very nauseous and very ill. We thought we caught some virus during the trip abroad. He had tests done at the Infections Department and it turned out he did not have an infection. The doctors might have explained in too much detail what we are facing. The first question Nedas asked was why God punished him so unjustly. And then he said he was too young to die."
Telling this, Henrikas admitted it was very difficult to hear such a horrible diagnosis for the second time. He was overwhelmed with the realisation of what trying days lie ahead and had no time to think what to do next.
When the treatment started, Henrikas and Nedas had to spend their time in a hospital, while Henrikas' wife stayed at home with the baby. He had to think of ways to help his son and to provide for the family. "I had to work nights and to hire a nanny to stay with Nedas while I was away", Henrikas said.
I remember the first time I saw them in a hospital. At the time I had no clue that this boy and his father already suffered so much. I never thought that the woman I saw with Nedas in a hospital room was not his mother. Yes, he called her a 'nanny', but kids say many things during treatment and we did not dare to ask him what the real situation was. We try to avoid making children suffer more than they already do. Nedas is a very polite, sincere and active boy. He openly expresses his thoughts and ideas. I have no doubt that this boy, only nine, already has enormous experience. He is able to celebrate the achievements of others, he will always say 'hi' and 'thank you'. Any word, question or remark he utters is lined with meaning. If he asked you how old you were, he would deduce it is time for you to think of having grandchildren. Or if he heard that banana is grass, he would immediately think of warm countries and probably recently seen images of hurricanes in Florida and would ask where hurricanes came from.
Henrikas says Nedas' questions never bore him; he explains everything and encourages him to ask more. Henrikas believes that this gives Nedas strength to dream and to think of the future without illness. Interestingly enough, Nedas even knows exactly who he will become when he grows up. He wants to be a banker!
"When Nedas turned five, he started asking questions which specialists earn the most. He decided those were the bankers. He hasn't changed his opinion yet. Nedas needs money to create something. For example, he said: "dad, I will earn money to have people create a machine for treating your back so that it never hurts again", Henrikas recalls.
You have no troubles in your life as long as everyone is healthy. When I look at Nedas and Henrikas and their relationship it seems Henrikas provides strong support, only I have no idea where he draws his strength from because others would no doubt crumble under such pressure. When we asked Henrikas about his reaction to other people's complaints about domestic problems, small everyday issues, he said he smiles and says nothing as people often have no clue what it's like when a real disaster hits a family. He said that a misplaced cup is not a real problem and asked us to encourage people to appreciate those who are around us.